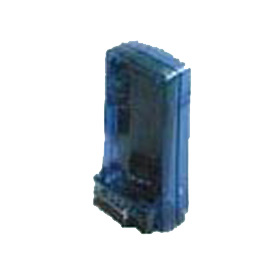 Actisys Bluetooth Embedded RS232 Adapter (Dual Mode) (Built-in SPP Profile)
Part Number: BT5701S v2
Bluetooth RS232 Adapter enables any RS232 devices with Bluetooth capability and eliminates RS232 cable connections. This unit can be configured as a Bluetooth Piconet or as a point-to-point RS232 cable replacement set. It is an ideal wireless link solution for industrial, medical and commercial applications which require freedom from cable connections. It supports SPP as a Master or a Slave.
OS Support: all Bluetooth equiped computer systems
Features:
No Driver Required for Non-Windows Based Communication (Client) Devices.
Provides Windows based configuration utility.
Configurable as an RS232 Cable Replacement Set.
Supports Class 1 Output Power Up to 100 m Operation Range.
Bluetooth SIG 1.2 Compliant.
Profile Supported: Serial Port Profiles as a Master or as a Slave.
Baud Rate Supported: 1.2k bps ~ 1843.2k bps; default 115.2k bps.
Configurable for BD Address, Baud Rate, Device Name, Control Flag, PIN Code, Watchdog Timeout, Supervision Timeout, and Peer BD Address.
Additional Links:
Actisys Bluetooth Embedded RS232 Adapter (Dual Mode) (Built-in SPP Profile)
---