Baaske e-medic Pro-Line M II i7-4770 3.4Ghz (2007720)
Part Number: 2007720
Processor: Intel Core i7-4770, 3.4 Ghz
Memory: 4 GB DDR3

The Pro-Line M II model is ideal for use in non-critical care environments such as patient rooms, nurses stations, labs, and exam rooms.
The Intel-powered system provides a modern and sustainable medical technology platform with 4th Generation Intel processors and modern interfaces such as USB 3.0. The special disinfectable AirBalanced case has a three-stage antibacterial air filter system. You can also be assured of a tested and certified computer that meets strict EN60601-1 medical electrical equipment standards.

Features:
Compact Micro Tower according to EN 60601-1 standards.
Latest 4th Generation Intel Core i7-4770, 3.4 Ghz
Tripple View, simultaneously 3 screens.
Low maintenance, with three-stage air filter and AirBalanced Technology.
Energy efficient and silent.
Technical Data:
Processor: Intel Core i7-4770 3.4 Ghz; 8 MB Cache
Mainboard: Fujitsu Q87
Memory (max. 32 GB): 4 GB DDR3
RAM-Modules: 4
Hard Disks: 1 TB
Optical Drive: DVD-RW
Graphics: Intel HD Graphics 4600 Direct X11 (Tripple View)
Drive Bays: extern: 1 x 5,25" / intern: 3 x 3,5"
Cooling System: AirBalanced Technology
External Interfaces: 2xUSB3.0, 6xUSB2.0, 1xLAN, Audio, 1 x VGA, 1xDVI, 1x DP, 2 x Front USB, 1 x Front Audio, 2 x PS/2, 1 x RS232
Power Supply: Fortron 400 W medical SL
Additional Links:
Datasheet e-medic Pro-Line M II (Rev. 4)
Manual ProLine II
Baaske e-medic Pro-Line M II i7-4770 3.4Ghz (2007720)
Pro-Line M II Filter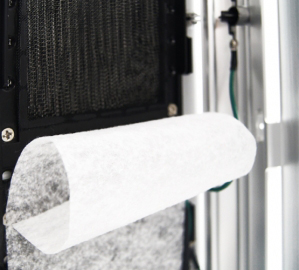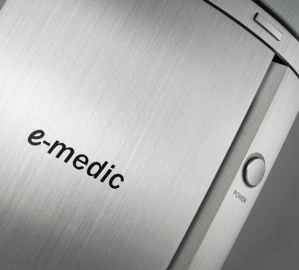 ---