All-Optical DVI Cable : M1-100A
Point-to-Point Optical Fiber Cable
All-optical DVI cable, M1-100A has four (4) fibers for TMDS transmission and transmits uncompressed WUXGA (1920x1200) 60Hz, 1080p signal up to 500m (1640feet). It enables to restore EDID of display in an EEPROM of transmitter and also realizes perfect electrical galvanic isolation with all-optical cabling.
---
---
Applications:
Digital display system integration for medical, military, aerospace, factory automation, and traffic control platforms.
Digital FPD, PDP and projector installation in conference rooms, auditoriums and for kiosk systems.
LED signboards for large scale information display and stadiums.
Home Theatre Systems.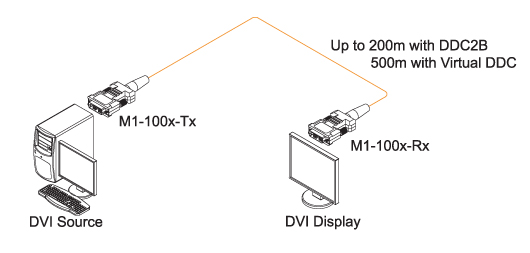 [ Ordering Information ]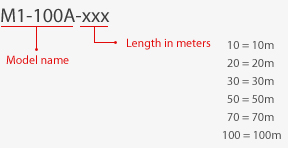 ---