Hybrid Fiber DVI Cables
Point to Point Hybrid Cable: M1-1P0E
M1-1P0E, is designed to adopt hybrid cables, embedded copper wires for DDC/HDCP interconnection and fibers for graphic data together in a jacket so that it offers the benefits of sturdy metallic and compact size connectors.
---
---
---
[Connection Tip]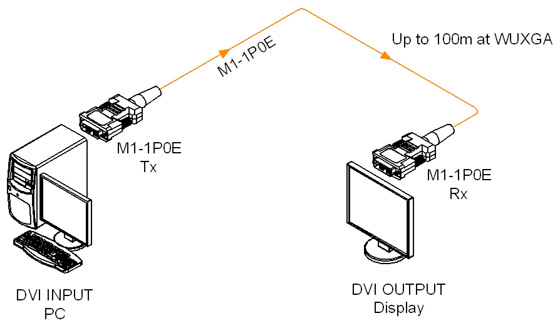 [ Ordering Information ]
Model Number : M1-1P0E-___
___ : Extension Length in meter up to 100m. The standard lengths are 10m, 20m, 30m, 50m, 70m and 100m.
For other lengths or vDDC features over 100m, Please contact our sales representatives for more information.
---