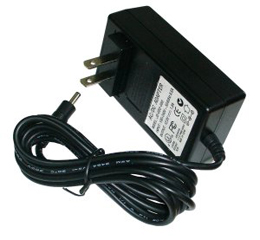 Power Supply Adapter 12V for ExpressCards (1622)
Part Number: 1622

12V power supply adapter, provides up to 3A stable 12V DC output. For use with Unibrains Firecard400-e and Firecard800-e ExpressCard/34 adapters.
The power supply comes with standard USA or Euro power plug, depending on the region of purcase. A converter maybe required for other power sockets.
Additional Links:
Firecard400-e 1394a ExpressCard 34 Adapter
Firecard800-e 1394b ExpressCard 34 Adapter
Power Supply Adapter 12V for ExpressCards (1622)
---