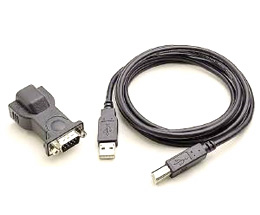 Bafo USB to Serial DB-9 Adapter (BF-810)
Part Number: BF-810
Bafo USB to Serial (DB9) Adapter is handy for those legacy items you need to connect to your computer.
Features
USB specification revision 1.1 compliant.
Support RS232 serial interface (DB25 or DB9).
Support over 1 Mbps data transfer rate.
Support remote wake-up and power management.
Additional Links:
Bafo USB to Serial DB-9 Adapter (BF-810)
---