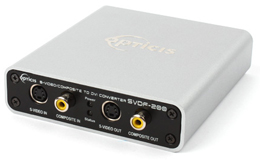 Opticis S-video / Composite Video to One (1) Fiber DVI Converter (SVDF-200)
Part Number: SVDF-200
Opticis single-format converter, SVDF-200 can accept S-video / Composite video signal as an input and convert it to one (1) fiber DVI signal (Either of the two formats that are connected to the input port will be converted to DVI). With powerful OPTICIS fiber-optic technology, SVDF-200 is capable of driving uncompressed SXGA (1280x1024)@ 60Hz signal up to 500 meters (1640 feet) over one (1) SC multi-mode fiber. To recover electrical DVI signals, DVFX-100-R is used as a receiver.
Features and Tech Specs.
Accepts S-video / Composite video and converts it into one (1) fiber DVI.
Transmits signal up to 500m over SC multi-mode fiber.
Mountable in 19" 1RU rack (up to 4 units with OPSCR-1U).
Provides mounting bracket (model name: OPSCB) complying with VESA 75, 100 standards.
Has Loop-through output for on-site monitoring.
Has Locking type DC power supplier.
Operating temperature: 0 ~ 50℃
Storage temperature: -30 ~ 70℃
Input power: +5V, 3A
Size (WDH): 104 x 112 x 28mm
Shipping Group:
SVDF-200: x1
+5V, 3A (Locking type): x1
User manual
Option Product: Mounting bracket (model name: OPSCB)
Additional Links:
Brochure
Data Sheet
User Manual
Opticis S-video / Composite Video to One (1) Fiber DVI Converter (SVDF-200)
Connection Diagram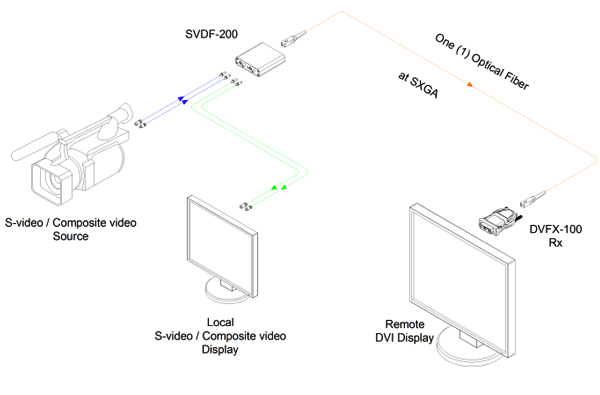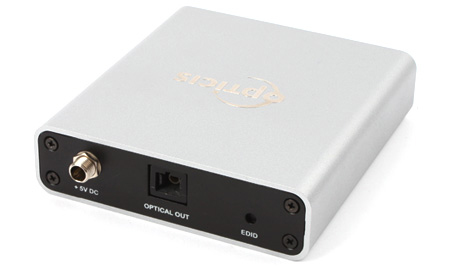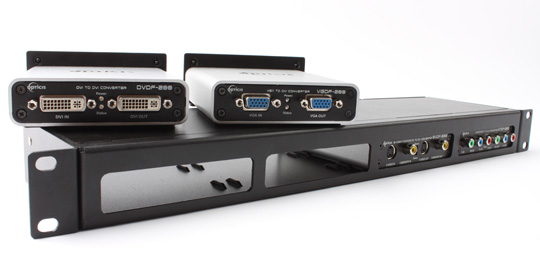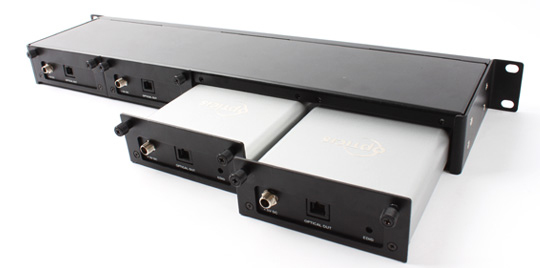 ---