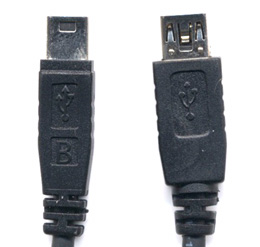 USB 2.0 Mini 5-Pin Extension Cable - 6ft (202206)
Part Number: 202206
Connectors: Mini 5-pin Receptacle to Mini 5-pin Plug
Length: 6 feet
The True USB 5-Pin Extension, 5-pin (plug) to 5-pin (socket), all 5 wires connected straight through including pin# 4. A special USB cable type overcomes several Data-Comm questions. USB 2.0 connection performance for all 5-pin cell phones, PlayStation 3 controllers, palm tops, note books, Blackberry, etc.
USB Mini 5-Pin six foot (6ft) charger/data extension cable. For Windows, Apple, Linux, Unix systems with USB and BMW car phone cradles; any cell phone type including Blackberry, Motorola, and more with standard mini 5-pin USB connection. Will extend Playstation 3 controllers while charging them.
Additional Links:
USB 2.0 Mini 5-Pin Extension Cable - 6ft (202206)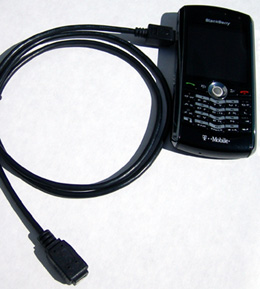 ---